PLC Directory
To list your service or product in our PLC directory just scroll down or click here. You'll get found quickly and easily by visitors looking for PLC stuff! And it's totally FREE!
This website draws PLC users from all over the world, looking to improve their knowledge within the scope of PLCs and their use in automation. Your product or service may be just what they are looking for!
Why should you list in our Directory?
It's free! It's easy to find. After you have submitted your listing, and we have quality assured it, your profile page becomes live and is added to our blog and RSS feed so that the world will know you exist.
You get a full webpage that you can customize, as you like. If you already have a website, your listing will direct more visitors to your business's website. It is interactive. This means that visitors and customers who have been on your website or used your products or services can post testimonials or comments about their experience. This means that future visitors can see that your business is worth a visit!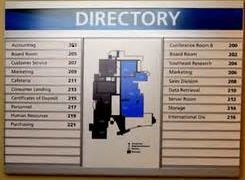 We have put some pointers of what to include - Click on the [?] in the text entry boxs below to help you get started (these can be deleted once you've written your information). You can even upload your logo or a photo.
While this is a free directory it doesn't mean you won't get found. We are very educated in search engine optimization and deliver results. We will put the effort in to help your page bring you customers, so long as you submit a quality listing.
Please note that all submissions are moderated and checked before being approved. So to ensure your submission is listed make sure you follow the pointers in the text box below [?].
If you have any questions you can contact us for advice.
PLC Directory
Create a Free Directory Listing!
New PLC Product and Services
To help people find the best PLC products and services, this section allows visitors to add comments, testimonials and reviews to each listing page. If you've had a great experience, make sure you share it here so that others can benefit.

---
---